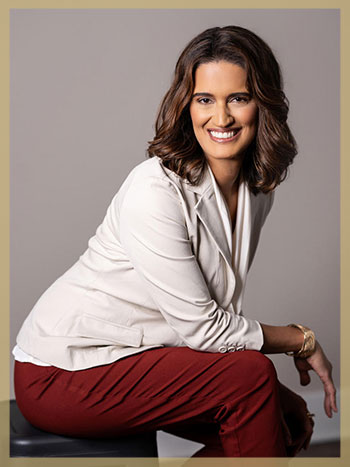 MANAGING ATTORNEY
---
Attorney Fernanda Hottle speaks fluent English, Portuguese, and Spanish.
Fernanda Hottle
---
Attorney Fernanda Hottle is a native of Rio de Janeiro, Brazil. At age 23, she obtained her first Juris Doctor degree from the Universidade Federal Fluminense in Rio. While in law school in Brazil, she did an internship with the Public Defender's office and worked as a paralegal for a real estate company. Upon graduating and obtaining her license to practice law, she worked as a solo practitioner. She also worked at the local Bar's Superior School of Law (Escola Superior de Advocacia) teaching Professional Responsibility and Ethics to candidates to the Bar Exam.
After meeting her husband, an American citizen, Ms. Hottle moved to the United States. Because the law school requirements in the United States are so different from Brazil, and so is the law, Ms. Hottle decided to attend law school again at Atlanta's John Marshall Law School.
It was at John Marshall where Ms. Hottle had a more in-depth contact with Immigration and Naturalization Law. Of course, as a native of Brazil and married to an American, she has gone through the steps of obtaining legal permanent residence, and later becoming a proud American citizen. Law school gave her the opportunity of learning about the process through a different perspective, and she fell in love with it.
While in law school in the U.S., Ms. Hottle worked as a legal assistant in the areas of Workers' Compensation and Social Security Disability, and as a paralegal in the area of Immigration and Naturalization Law. After graduating from John Marshall, passing the Georgia Bar Exam and working for a couple of years as an associate attorney, Ms. Hottle made the decision of starting her own practice. That is when The Hottle Law Firm, LLC was born. Now with her own practice, Ms. Hottle strives to provide her clients with a personable experience. Her motto is "Treat each client as if they were your only client." Even with a busy practice, she makes herself available to talk directly to her clients whenever they need her.

Licenses: State Bar of Georgia; Ordem dos Advogados do Brasil (OAB/RJ)

Courts Admitted: Supreme Court of Georgia; Georgia Court of Appeals; U.S. District Court for the Northern District of Georgia; and Superior Court of Georgia

Memberships: American Immigration Lawyers Association (AILA); State Bar of Georgia; Fayette County Bar Association.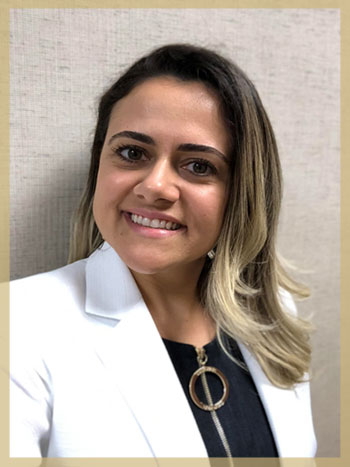 Cecilia de Araujo is a native of Goias, Brazil. At age 23, she obtained her Juris Doctor Degree from UniGoias – Anhanguera University (Brazil). She also has a Postgraduate Degree in Civil Rights from Candido Mendes University (Brazil), and she clerked for a Judge for 11 years.
Ms. Araujo moved to Atlanta in 2017 and joined The Hottle Law Firm, LLC in 2019 as a paralegal. Her focus is on assisting clients, preparing forms and submissions to USCIS, researching legal matters, scheduling consultations for prospective clients and responding to case inquiries. She is grateful for the opportunity of helping others through her work at the firm. Ms. Araujo is fluent in Portuguese and English
Gabrielle Almeida was born in New Jersey and moved to the Atlanta area at the age of 7. She is currently pursuing a Bachelor's degree in Criminal Justice and hopes to one day continue her education through attending law school. Gabrielle joined the Hottle Law team in 2021 and has enjoyed the experience of assisting clients and learning more about immigration law. Gabrielle is fluent in English and Portuguese, and conversational in Spanish.
From the first phone call we knew she would be the one to help us make it happen. With Fernanda's knowledge, organization, patience and charisma, our process was easy, fast and painless. She made sure to keep us informed of our case status every step of the way and was always there to answer any questions. She made us feel very confident and worry free. Our case was a success due to her hard work. She is a genuine individual, very professional and will get the job done. We are very lucky and greatful to have met Fernanda. What can I say!!?? She changed my life forever.

If you are looking for a great immigration lawyer, please, look no further! She is truly amazing. Not only she is extremely knowledgeable and experienced in immigration field. She is super attentive and dedicated and will treat your case as her own. She is always available via email or phone, answers all the questions in details, and during meetings. She is always prepared and will spend extra time with you. She did help me with my N400 application and was with me during my interview and then she called me to give me advice about my Oat Ceremony. I highly recommend to use her services if you need help in your immigration process.

Great Immigration lawyer, kept my wife and I and our family very well informed and up to date with every step through the immigration process. She did everything as far as all the paper work required in order and finished it all on a timely matter. Im happy to say i will not need her services as far as my wife goes with immigration lol :), which means she did her job at a extraordinary fashion! I will recommend anyone and everyone including family to Mrs. Hottle!

We are now US Citizens!!! Fernanda Hottle did an excellent job guiding us during this entire Immigration process. We definitely recommend her as a very competent lawyer. Fernanda, THANK YOU!!!

Attorney Hottle is very professional and an excellent immigration attorney. My wife and I were thoroughly pleased with how she handled our case. She explained what was to be expected in clear and concise terms that anyone could understand. With the preparation she provided, we did not have any problems with completing the immigration applications nor did we have any problems with the interview.

When a relative needed legal assistance with an immigration issue, a lawyer friend recommended Ms. Hottle. We found her to be thorough, friendly and communicative, ethical, and most importantly, honest. We were very happy with her services.